RICS HomeBuyer Reports in Urmston
Call on 0161 403 1403 or 0800 880 6024
Designed by a focus group at the Royal Institution of Chartered Surveyors (RICS), the HomeBuyer report is at the pinnacle of customer friendly, readable and cost-effective surveys.
We use a traffic light system to clearly show you which areas of the property need the greatest attention. We highlight any defects that might adversley effect the property's value, and report to you in simple language that you can understand. We always taking pride in delivering a fast turnaround time to avoid holding up your exchange.
Ultimately, the HomeBuyer report forms a useful document upon which you can base your decision to proceed, or not to proceed with your Urmston property purchase. We provide an analysis of your investment, letting you know whether it's worthwhile, or whether you should reconsider.
---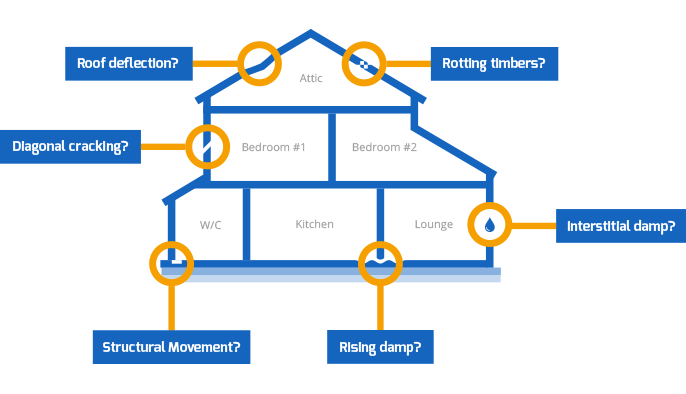 ---
Figure #1: Common problems faced by home buyers
Why Choose Our HomeBuyer Service?
You can rely on us for:
A completely independent service, without ties to local estate agents or banks.
A comprehensive report, covering all of our findings, delivered in a friendly manner.
A cost-effective service, balancing low fees with a high-quality HomeBuyer service
Contact us
Give us a call on 0161 403 1403 or Freephone from UK landlines on 0800 880 6024. You can also email us on info@urmstonsurveyors.co.uk